The Carnegie Museum in downtown Hanford opens its doors on Friday for the exhibit "A Salute to the Athletes of Kings County."
Featuring artifacts and memorabilia from over a dozen local families, organizations and all six high schools, the exhibit is designed to honor Kings County's great sporting history.
Athletes from different sports are represented in the exhibition.
"All of this is possible because of the artifacts we were able to display. They are all on loan to us from the families, organizations and individuals who helped bring this exhibit to life," said Jack Schwartz, a museum curator.
The mascots of five schools are represented, Hanford West Husky, Cororan Panther and Sierra Pacific Golden Bear, Lemoore Tiger and Hanford Bullpup.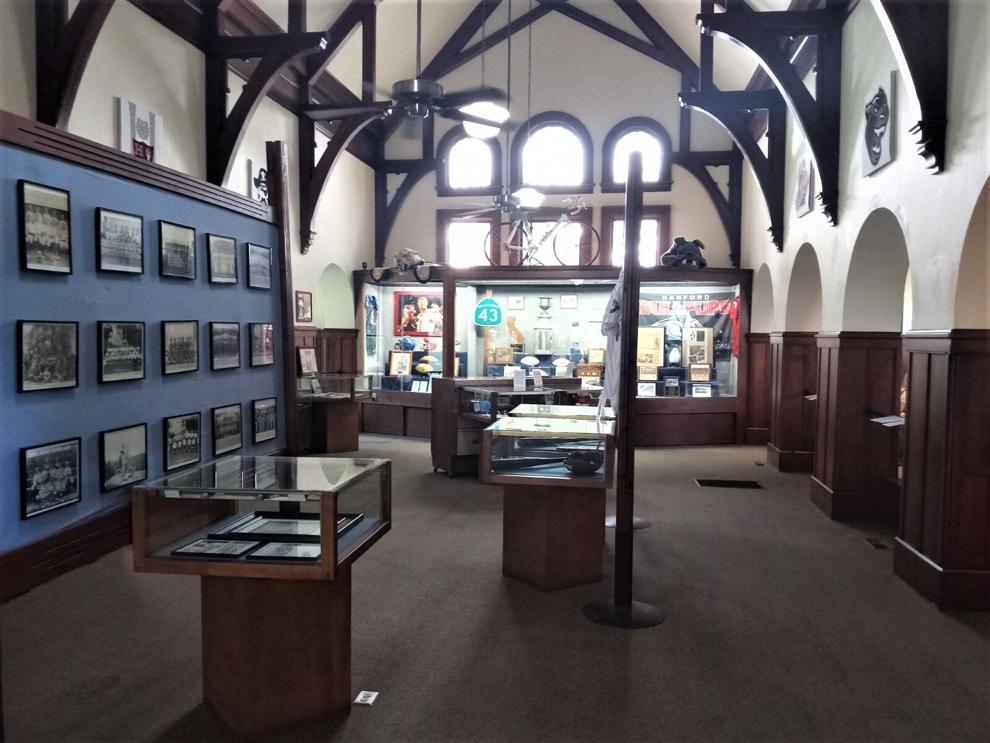 Water polo, baseball, softball and pole vault are among the sports each represented by a notable athlete or team.
With over 40 volunteers helping collect artifacts and research, Schwartz says the exhibit was built with the goal of inspiring the community.
"It's really a nationwide exhibition where every single community is represented," Schwartz said.
The Carnegie reopened its doors on June 15, 2021 under new management, with a focus on themed exhibits that run for several months to highlight all aspects of Kings County, museum officials said.
The sports exhibition is open from 10 June to 18 September on Fridays, Saturdays and Sundays from 1 p.m. to 5 p.m
"A Salute to Kings County Athletes" will be expanded over the summer, according to Schwartz.
"I really enjoyed putting this wonderful exhibition together with my co-curator, Helen Jbely, who helped make this exhibition beautiful as it is. We're very lucky to have her," Schwartz said.
Jbely has an educational and professional background in museum curating, Schwartz explained.
"Everyone here at Carnegie is a volunteer, nobody gets paid. Just people who are interested in the history of the district and have a variety of knowledge bases," Schwartz continued. "We have a board and several committees that make up about 20 people and have about 40 dedicated volunteers at any given time, and we attract more with each exhibition."
Schwartz expressed his hope that with each exhibit, the people of Kings County will be inspired and look back on the history of the place they call home.
Photos: Exhibit at the Carnegie Museum honoring Kings County's sporting history