Hey everyone, the Lucid team has been hard at work on Destruction AllStars over the past few months and it's been great to see the lasting impact our massive January patch has had on the game and our community! Following the recent announcement that Destruction AllStars is available on PlayStation Plus for Extra and Premium/Deluxe members as part of the new game catalog benefit, we're here with a brand new trailer to announce the next exciting new seasonal content for the game!*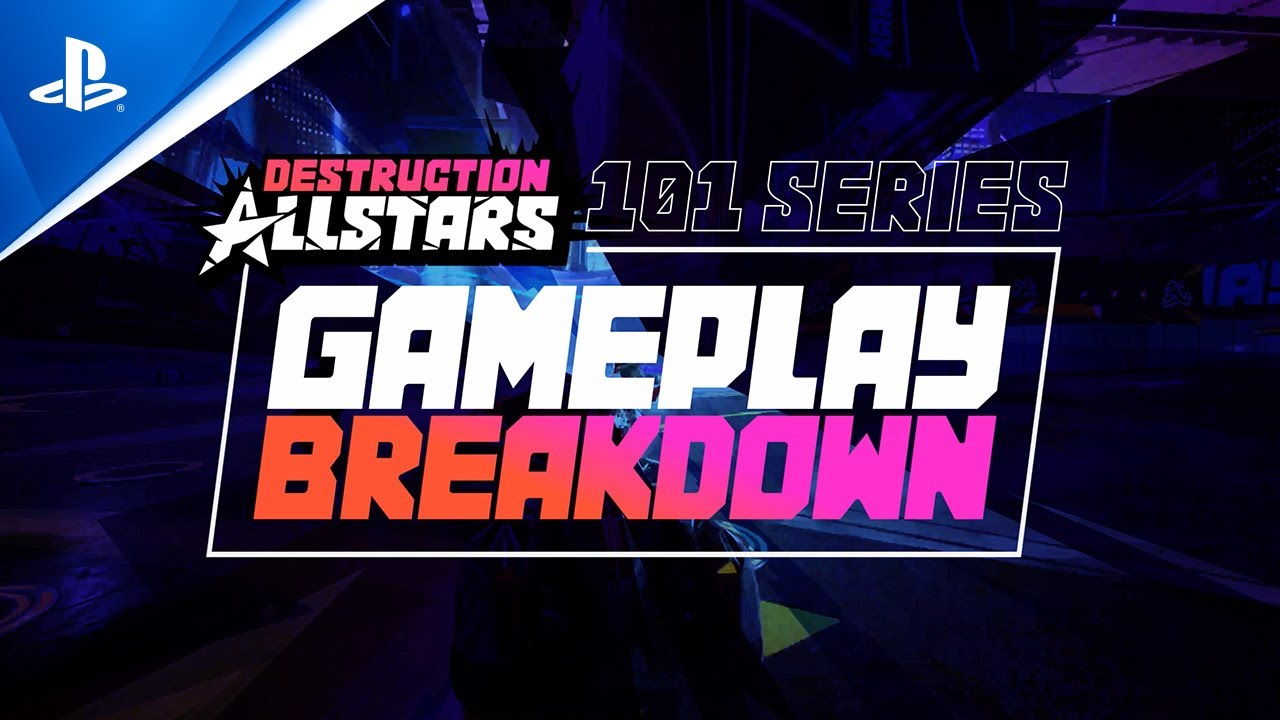 On June 22nd we will be releasing a slew of new content for Destruction AllStars to coincide with the launch of the new PlayStation Plus service in Europe in the same week. We begin with a new event called Rise, which includes a brand new game mode, new challenges, and an exciting new AllStar Pass. We can't wait for our community to get their hands on all this new stuff and join us in welcoming new players to the game.
The new PlayStation Plus service recently launched in Asia, North and South America and is coming to Europe and Australia on June 23rd, just in time to dive straight into Rise with the rest of the community.
If you are playing Destruction AllStars for the first time or come back after some time, Destruction AllStars is the global spectacle of stars and cars colliding! Carnage and destruction are guaranteed as AllStars on foot and at the wheel compete in front of millions of viewers and battle to be the champion! If this is your first time diving into the Destruction AllStars arena, we're here to help you get fit and ready for your first game! Our brand new trailer has all the information you need to know as well as a sneak peek of what's to come with our first Event Rise, so be sure to check it out.
Let's start with the brand new seasonal content coming to Destruction AllStars and how our next patch is changing things up. Events are brand new to Destruction AllStars and last for six weeks. Also, they are packed with content with fast delivery. Events always start with a new game mode or playlist along with a brand new AllStar Pass. These passes contain a range of cosmetic content and currency rewards to decorate your AllStars and make them look their best for their moment in the spotlight. The events also feature rotating challenges that can be completed for a variety of rewards including currency, XP, and brand new cosmetics. We're ready to lift the curtain on the first three events to expect over the coming months: Rise, Unite and Survive, with a more detailed look at our first event taking place on March 22nd.
Rise will launch in Europe this June alongside the launch of the new PlayStation Plus service. This event will also host our first community challenge, where the entire community can work towards a common goal and unlock exclusive cosmetic rewards for the entire community. You can find all this and more in our latest trailer, we recommend you check it out.
Our first event also adds a brand new game mode to Destruction AllStars called Jumpshot. It's a team-based game mode that requires you to think fast while earning points with the help of your team. Check out the trailer for a first look at this brand new mode.
In our upcoming patch, we're not only adding a ton of new content, we're also giving some of our existing game modes a small upgrade. Let's check out Blitz, our competitive game mode where we're introducing competitive seasons for the first time! Within our competitive system, we've revamped the ranking system to better track your skill and match you to opponents of similar skill. We've also added brand new and prestigious cosmetic rewards that you can earn exclusively through the Blitz playlist to let all other AllStars know who emerged as the reigning champion from a competitive season! Blitz is available on weekends in Destruction AllStars, and each competitive season lasts six weeks. It's all about making a lasting impression in a short amount of time if you want to win over the crowd.
As we prepare to welcome a number of new players and celebrate our joining the Game Catalog library in PlayStation Plus, the team at Lucid wanted to make sure we were rewarding players who have supported the game since we launched last year. That's why we're excited to announce that everyone who played the game prior to the launch of the new PlayStation Plus service will receive a Founder's Pack as a thank you. You can claim this reward for free from the in-game store, and it comes with some exclusive cosmetics to show off your skills and experience.
All of this and more will come in addition to the huge patch we released back in January this year. Our January patch was an absolute monster for the game, we really delved into a lot of the core systems like collision, networking, slam and scoring to really streamline the gameplay experience. Not only that, we've also improved the look and feel of the game, with a brand new main menu experience along with awesome new visual effects to complement all your actions in the arena, like dodge, slam, double jump and much more! With that in mind, I think my favorite change was giving AllStars the ability to double jump at any time! It was done as part of a wider balance pass for all 17 of our AllStars and has really improved how fluid and agile you can be in the arena.
It's an exciting time for the game and our community as we arrive on PlayStation Plus and get ready for our latest event, Rise, starting June 22nd. We really hope you will help us destroy some vehicles and try our brand new game mode, Jumpshot. It's all in our latest trailer, with more news and information on the way!
*Game catalog availability varies by time and schedule. See https://www.playstation.com/Plus for details and updates on PS Plus offers. PlayStation Plus is an ongoing subscription that automatically incurs a recurring subscription fee (at the then-current PS Store price) at the frequency you select at purchase until canceled. Terms of use apply: play.st/psplus-usageterms